Green n' Trendy Buenos Aires- Street Art, Parks and Soho experience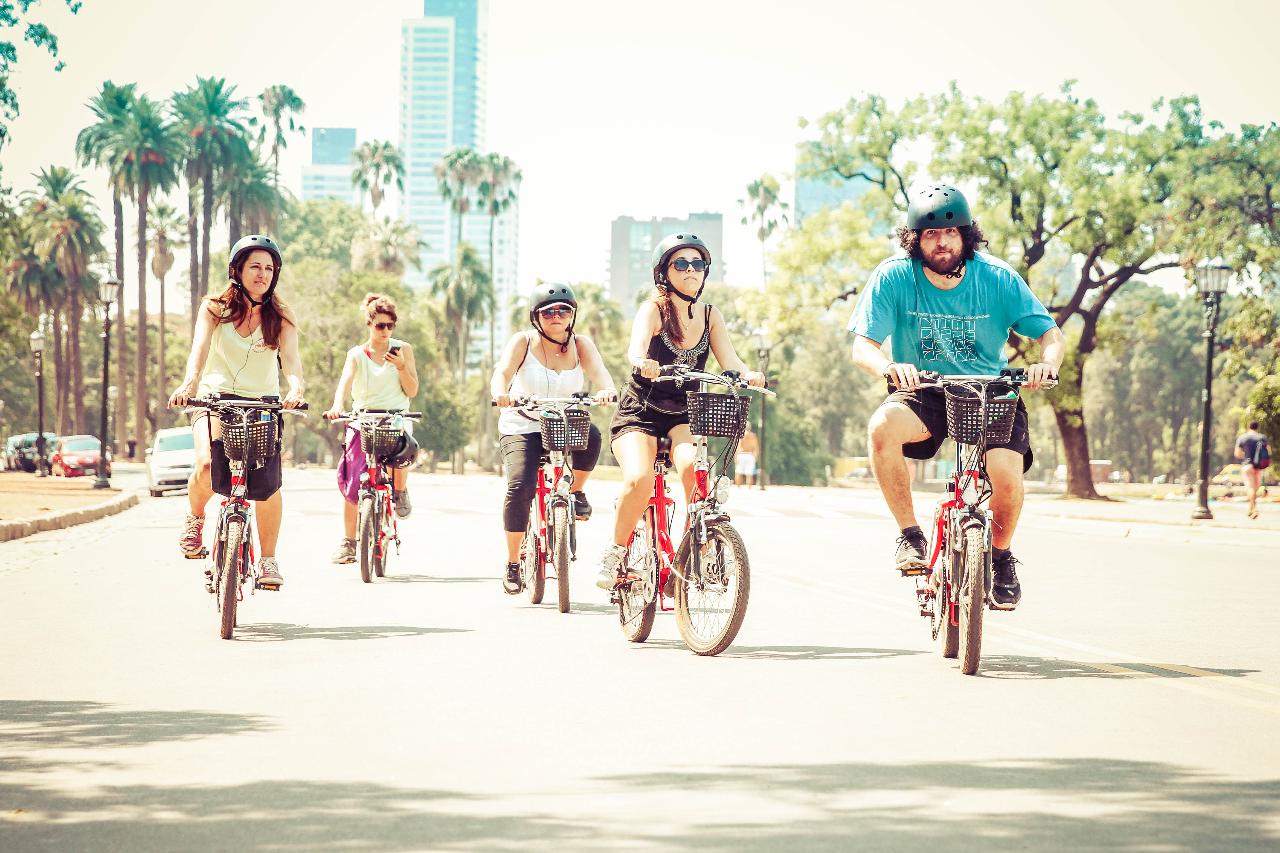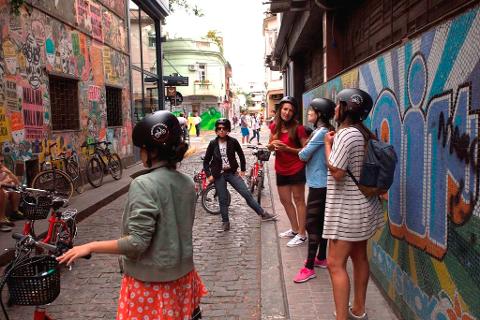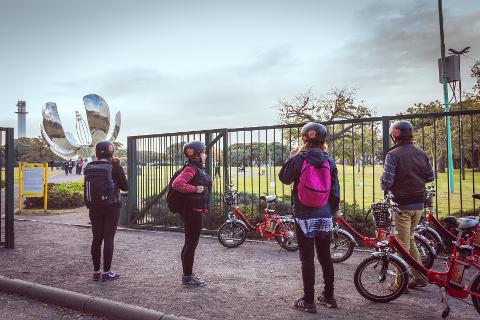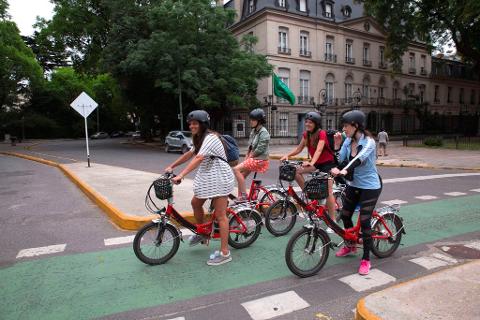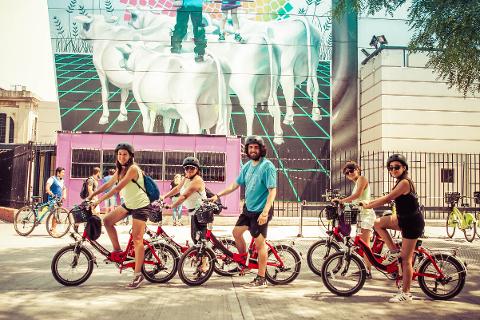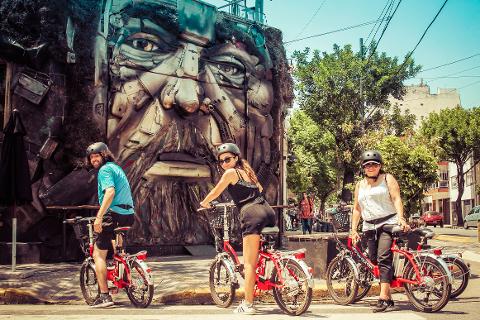 Duration: 3 Hours (approx.)
Location: CABA, Buenos Aires
Product code: GTBA
Comenzaremos en el barrio de Recoleta. Pasaremos por palacios de principios del siglo XX, hoy convertidos en embajadas, que muestran el esplendor de aquellos años. Recorreremos una de las áreas verdes más extensas de la ciudad: los Bosques de Palermo. A través de parques y monumentos, pedaleando sin esfuerzo, descubriremos las expresiones artísticas de muros de Buenos Aires en la moderna área de Palermo Soho. Allí muchos diseñadores que instalaron sus estudios y modernos pubs y restaurantes, han creado esta nueva identidad del barrio. Atravesando sus coloridas callejuelas admiraremos las expresiones de arte urbano, conociendo a los artistas y las técnicas que han utilizado.
__________________________________________________________________________

We are going to start with Recoleta. We' ll see on the way mansions of the beginning of XX century, nowadays converted into Embassies, which show the splendor of these years. Riding one of the largest green areas of the city: Palermo Woods. Through the parks and monuments, riding effortlessly, we will discover the art expressions on Buenos Aires' walls in the trendy area of Palermo Soho. There, lots of designers who settled their showrooms and also modern pubs and restaurants had created this new identity of the neighborhood. Through its colorful alleys, we'll admire the street art expressions, knowing more about the artist and techniques they have used.
Por persona incluimos : 1 Agua 500ml- 1 barra energética- 1 banana- guia especializado- bici eléctrica y casco durante el paseo.
No incluido: Traslado al punto de encuentro ni de regreso al hotel. Bebidas adcionales.

__________________________________________________________________________

We include (per person): 1 water bottle- 1 banana- 1 energy bar- specialized guide- electric bike and helmet during the tour.
Exclusions: Transfer In-Out- extra drinks.